Workshops & Other Services
All workshops are held in beautiful Grass Valley/Nevada City, California, in the heart of the Sierra Foothills.
Click the links below to see what this area has to offer during your stay.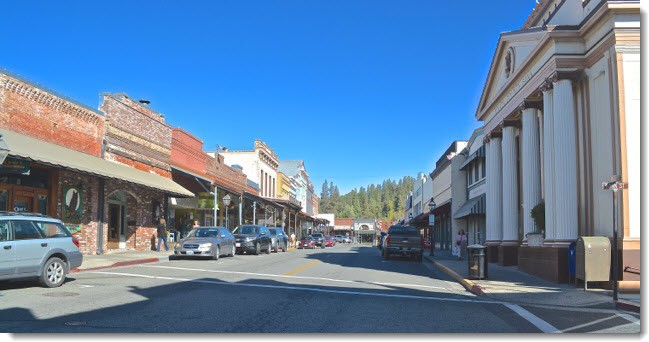 Downtown Grass Valley, California
Nevada City Chamber of Commerce
Coming In 2019
Couples/Singles Workshops
Starting Dynamic Communication Workshop
We begin with a one-day workshop for couples that will make it easier for both of you to focus individually on how your own brain can block you from effective communication. You two will learn techniques to self soothe, stay present, and become empowered in your communication with your partner. We all want to be heard and in this workshop you will learn methods from the approaches of the Couples Institute "Coming From Your Heart" and the Gottman Institute "The Art and Science of Love" to enable you to make individual change that leads to safer and stronger connection with your partner.
Building Dynamic Relationships From Day 1 Workshop for Singles
Do you feel like most of what's available out there for learning to communicate is only geared for those currently in a relationship? Are you missing the opportunity to learn how to better connect with others? This one-day workshop utilizes the same materials for the Starting Dynamic Communication Workshop, but will be focused on how to develop new skills that will help you in any new relationship. You will learn ways to express yourself more openly and honestly from the beginning of getting to know another person and be able to see if that other person is capable of meeting you in a more open trusting place.
Advanced Dynamic Communication Workshop for Couples
Our advanced workshops are a great way to continue building dynamism into your relationship. The focus is on practicing how to initiate conversations safely and be a calmer and more centered listener. In this two day workshop for couples we will again using methods from the Couples Institute and the Gottman Institute to learn how to develop skills that increase collaboration and stop painful interactions in their tracks.
Parenting Workshops
Having Difficult Conversations…Comfortably Workshops
Are you wondering how in the world you will be able to talk with your children about those tough topics like sex, intimate relationships, death and drugs. Are you a parenting couple who are at odds about what to tell your children about these topics? Our workshops and e-courses (coming in 2018) can help prepare you! Please go to our Plain-Spoken Parenting website – www.plainspokenparenting.com.
Speaker Services
I am committed to connecting with others who need me and what I have to offer. Do you want a speaker for your work or community group? Is your school or place of worship wanting to expand its education program with some new and exciting topics? I am available to come to your site and present on a variety of topics. Some that may be of interest include better communication, de-stressing your life, and parenting.
For more information about workshops or speaker services, please contact me.